20 Ekim 2020 Salı 10:01 | Son Güncelleme:
Muslim voters have shifted support to Trump!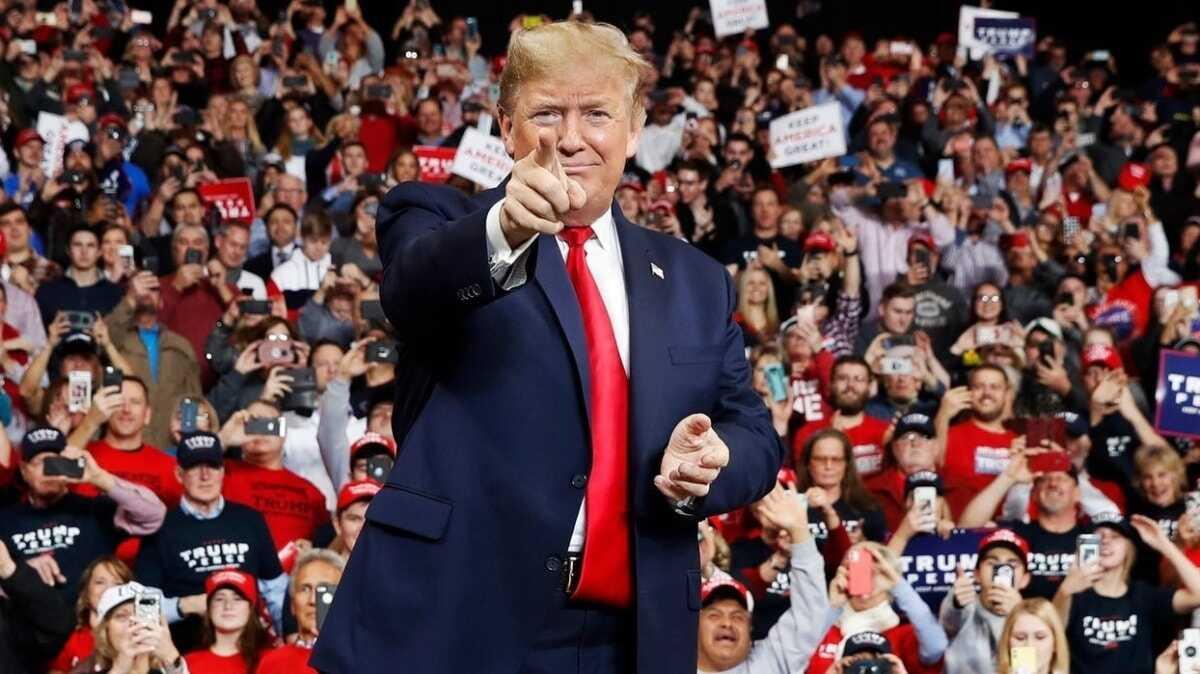 THE EXCLUSIVE AKSAM POLL
- YAVUZ ATALAY – WASHINGTON
Aksam Daily Newspaper, founded in 1918, questioned 109 Islamic American leaders that represent more than 2 million Islamic American voters from 19 states- 8 of them swing states. Islamic Leaders say Joe Biden is not trustworthy. Most leaders will vote for Trump in the 2020 election.
The AKSAM Exclusive survey results were from the last 14 days. The poll was conducted between 10/4 and 10/18.
What do Muslim Americans really think about President Trump? 109 respondents from across 19 states participated in this poll.
Here are the 19 states that we conducted the poll in: Virginia, Michigan, Florida, Pennsylvania, Colorado, Minnesota, Ohio, Nevada, California, New York, New Jersey, Massachusetts, Maryland, Texas, Illinois, Connecticut, Kentucky, New Mexico, Indiana.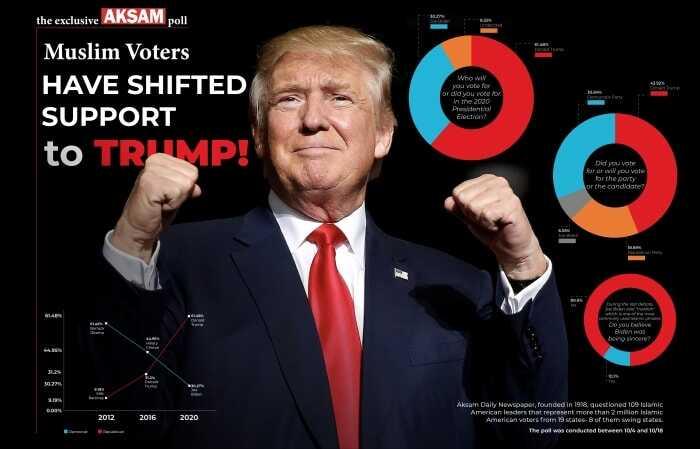 The survey further found that:
1. Who will you vote for or did you vote for in the 2020 Presidential Election?
Results:
61.48% - Donald Trump
30.27% - Joe Biden
8.25% - Undecided
2. Did you vote for the party or the candidate?
Results:
43.92% - Donald Trump
18.69% - Republican Party
6.55% - Joe Biden
30.84% - Democratic Party
3. Muslim American political support from 2012 to 2020.
Results:
See graphic -

4. During the last debate, Joe Biden said "InsAllah" which is one of the most commonly used Islamic phrases. Do you believe Biden was being sincere?
Results:
10.1% - Yes.
89.9% - No.